Solidarity message to Mumia Abu-Jamal from the German P.E.N. Center
20.04.08 (von ivk)
At the close of its »Evening for Mumia Abu-Jamal« April 17, 2008, in the Bertolt Brecht House in Berlin, the presidium of the German P.E.N. Center adopted a message of solidarity, which has already been signed by approx. 120 members of the German P.E.N., including Christa Wolf and Nobel Prize Laureate Guenter Grass, a long time supporter of the demand for Mumia Abu-Jamal to receive a new and fair trial. The message was sent to Mumia Abu-Jamal, the media, other P.E.N. Centers around the world, and has been delivered to the U.S. Embassy in Berlin.
The presidium of the U.S. American P.E.N. Center in New York accepted our American colleague, Mumia Abu-Jamal as a full member on July 26, 2007. In consideration of his particular situation – he must fulfill his tasks as a journalist and author from a cell on death row in the USA – in its letter, the US P.E.N. writes: »No matter where you live, there are many opportunities for participating in the work of P.E.N. (...) You are now a member of an international community, enjoying reciprocal privileges in 141 P.E.N. Centers around the world.«
The German P.E.N.-Center scheduled an »Evening for Mumia Abu-Jamal« for April 17, 2008 in the Bertolt Brecht House in Berlin. Mumia's case was outlined and P.E.N. members Brigitte Burmeister and Lothar Trolle as well as actor Rolf Becker made readings from Mumia's books and commentaries.
Mumia Abu-Jamal, journalist, author of five books and former militant of the Black Panther Party has been on death row for more than a quarter of a century for the alleged murder of a police officer. But evidence was skimpy and racist and political manipulation is obvious. Numerous pieces of exonerating evidence of the defense have been rejected by the court. Most recently, the 3rd Circuit Federal Court of Appeals ruled on March 27, 2008 that he will not be executed, but that his conviction of murder stands. At best, this would mean that once the decision becomes final, Mumia would spend the rest of his life in a high security prison.
But he is still on death row and in danger of being executed because the prosecution is appealing the decision of the court.
For more than 26 years of his incarceration, Mumia Abu-Jamal has been waging a courageous struggle not only for a new trial for himself, but also against the death penalty in general. In his writings and radio commentaries against the death penalty, injustice, racism and war, Mumia has become a well respected author and voice for all those opposing all vestiges of barbarism. Mumia Abu Jamal has, more than any other, provided a face to the struggle against the death penalty. He cannot be abandoned to all those, who would like to transform his execution into a victory over all opponents of the death penalty.
Our colleague Mumia Abu-Jamal can only receive justice if he receives a new trial before a new jury. We remain steadfast behind Mumia and his defense team, led by his lead counsel, Robert R. Bryan, of San Francisco and with them, we are demanding a new and fair trial for Mumia Abu-Jamal.
Signers:
Johano Strasser, President of the German P.E.N. Center,
Wilfried F. Schoeller, General Secretary,
Sabine Kebir, Jens Wonneberger, Christa Schünke, Katja Behrens, Herbert Wiesner, Herman-Anders Korte, Olaf Georg Klein, Christa Wolf, Günter Grass, Joachim Sartorius, Christoph Hein, Doris Dörrie, Tanja Kinkel, Iring Fetscher, Regula Venske, The Dung, Jurij Koch, Keto von Waberer, Gisela Heidenreich, Fahime Farsaie, Ernst Schumacher, Andreas Rumler, Heinz G. Schmidt, Heinrich Peuckmann, Uwe Pörksen, Hermann Schulz, Brigitte Burmeister, Volker Kühn, Mirko Bonné, Heinz Ludwig Arnold, Jochen Schimmang, Jan Kemp Riemenschneider, Claudia Schmölders, Thomas Lehr, Gerd-Peter Eigner, Lena Kugler, Martin Lüdke, Christian Grote, Jochen Jung, Martin Grzimek, Sibylle Knauss, Werner Söllner, Robert Stauffer, Thomas Kunst, Hans-Christian Oeser, Said, Ricarda Bethke, Roger Manderscheid, Oyvind Foss, Stevan Tontic, Adalbert Podlech, Otto A. Böhmer, Inge Jens, Franziska Sperr, Adel Karasholi, Renate Axt, Max Kruse, Hubert Witt, Gerd Heidenreich, Frank Heibert, Gert von Paczensky, Asta Scheib, Hans Eckardt Wenzel, Klaus Martens, Hans Till, Jürgen Engler, Gerhart Zwerenz, Jochen Greven, Karl Otto Mühl, Fitzgerald Kusz, Christoph Lindenmeyer, Andreas Tretner, Jochen Missfeld, Günter Preuß, Irene Ferchel, Friederike Roth, Klaus-Jürgen Liedtke, Yüksel Pazarkaya, Franz Norbert Mennemeier, Herbert Rosendorfer, Detlef Michel, Johann P. Tammen, Otto Köhler, Hermann Kinder, Jörg Drews, Gert Loschütz, Imre Török, Klas Ewert Everwyn, Lothar Trolle, Wolfgang Schiffer, Andreas Kövary, Günter Mödder, Christian Schneider, Ulrich Ott, Uli Rothfuss, Achim Bröger, Uwe Herms, Thomas Reschke, Daniela Dahn, Jochen Laabs, Bernd Schirmer, Jörg Schröder, Andreas Altmann, Ralph Grüneberger, Christoph Links, Walter Kaufmann, Renate Drommer, Barbara Bronnen, Bernd Leistner, Volker Ludwig, Herrad Schenk, Fred Breinersdorfer, Thomas Meinecke, Silvia Schlenstedt, Dieter Schlenstedt, Willi Jasper, Klaus Staeck, Horst-Eberhard Richter, Jan Philipp Reemtsma, Hanh Nghi Bui, Jürgen Banscherus, Gerhard Schoenberner, Gisela Kraft...
[more signatures of P.E.N. Members to come...]
*Endorsed by:
Literaturforum of the Brecht-Haus, Republikanischer Anwältinnen- und Anwälteverein (RAV) e.V. [Republican Lawyers Association], Rechtsanwaltskammer (RAK) Berlin [Berlin Bar Association], Internationales Verteidigungskomitee (IVK) Bremen [International Defense Committee/IDC]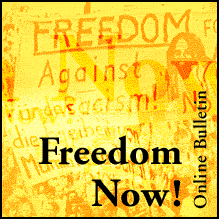 Nächste Termine

Keine Termine bekannt.



Login